By IBS Business Intelligence
Blockchain technology in trade finance execution is still being explored by institutions today with developments being announced regularly. Blockchain and distributed ledger technologies (DLT) have accelerated the revolution in trade finance making the entire process more transparent. Besides trade finance, blockchain technology applications in the space of payments, KYC, bond trading, lending, etc., continue to develop.
Trade finance encompasses the issuance of letters of credit (LoCs), short-term and medium to long-term trade finance products, international payments, collections, forfeiting, export credit and factoring. A single transaction can entail multiple parties – buyer and seller, financier, export credit agencies, insurers, etc.
International trade involves risk. The instruments offered by banks such as LoCs mitigate the risk factors. Without blockchain technology, document verification and reconciliation are processed manually. Blockchain can bring all the parties involved in the trade finance contract onto a platform while ensuring transparency and privacy of the data recorded as part of the financial transaction. The mechanism can be used to digitise processes and reduce costs and cycle times. Signing LoCs and inspection of goods by third parties can be completed through the digital signing of electronic records. Below is a list of 4 organisations that offer blockchain-based trade finance platforms.
Ant Group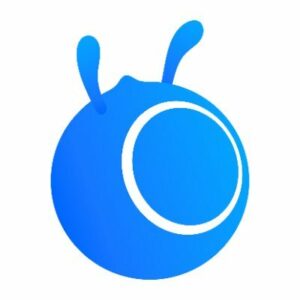 China's Ant Group, the parent company of the digital payment platform Alipay, unveiled Trusple in September 2020. Trusple is an international trade and financial service platform powered by AntChain. The platform aims to make it easier and less costly for participants, especially Small-to-Medium Enterprises (SMEs), to sell their products and services to customers around the globe.
Trusple was launched at the Blockchain Industry Summit of the INCLUSION Fintech Conference organised by Ant Group and Alipay. Trusple works by generating a smart contract once a buyer and a seller upload a trading order on the platform. As the order is executed, the smart contract is automatically updated with information such as order placements, logistics, and tax refund options.
Using AntChain, the buyer's and seller's banks will automatically process the payment settlements through the smart contract. Successful transactions on Trusple enable SMEs to build their creditworthiness on AntChain, making it easier for them to obtain financing services.
Trusple leverages AntChain's key technologies, including AI, Internet of Things (IoT), and secure computation, to build trust among multiple parties and tackle the challenges of global trade. To help optimise cross-border processes, Trusple has partnered with various international financial institutions, including BNP Paribas, Citibank, DBS Bank, Deutsche Bank and Standard Chartered Bank.
Contour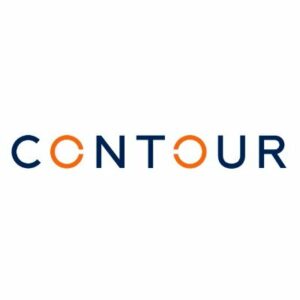 Singapore-based Contour uses the power of decentralisation to provide common tools and resources to help banks and corporates build a global network for trade, without having access to any transactional data or being a single point of failure.
Contour's first step is to digitise the LoC, said to be one of the oldest and most important trade finance tools. Backed by Bangkok Bank, BNP Paribas, Citi, CTBC, HSBC, ING Bank, Standard Chartered, SEB, Bain & Company, CryptoBLK and R3; the independent global network is built on R3's Corda blockchain.
In January 2020, Contour was formed and went live as a Beta network. After conducting successful trials with over 80 banks and corporates in over 17 countries, Contour announced its official launch into live production in October 2020. It is said to be the world's first, open-to-all, decentralised trade finance network.
Recently, the blockchain network Contour announced a partnership with Indian Information Technology (IT) solutions provider Mphasis, a company specialising in cloud and cognitive services, in October 2020. The aim of the partnership is to accelerate scaled adoption and extend the reach of the Contour network by banks, enterprises, and partners worldwide.
HKTFPCL
Operated by the Hong Kong Trade Finance Platform Company Limited (HKTFPCL), eTradeConnect is a blockchain-based trade finance platform that aims to improve trade efficiency riding on Distributed Ledger Technology (DLT). A proof-of-concept was conducted last year to integrate the procurement systems of corporate customers to transform the traditionally manual and paper-based trade finance process.
eTradeConnect is under the facilitation of the Hong Kong Monetary Authority (HKMA) and the Hong Kong Interbank Clearing Limited (HKICL) has been tasked to implement a trade finance platform project with seven major banks initially in Hong Kong. The HKTFPCL, a wholly-owned subsidiary established by HKICL Services Limited (HSL) is the administrator of the trade finance platform.
The connection between eTradeConnect and banks allows the provision of trade finance services to meet financial needs.
Infosys Finacle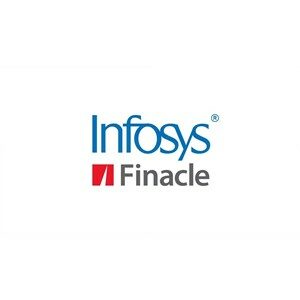 Finacle Trade Connect by Infosys Finacle is a blockchain-based solution developed to digitise and automate inter-organisation trade finance process on a unified distributed, trusted and shared network. Infosys Finacle, part of EdgeVerve Systems is a wholly-owned subsidiary of Infosys. The solution helps banks curate trade networks with their corporate customers, frequent trade partners and other stakeholders driving a drastic reduction in cycle time, unprecedented efficiencies and customer value.
Finacle Trade Connect is available for a range of functions including LoC, open account for trade, bill collection, bill exchange, C2C transactions for trade, B2C transactions for trade, PO financing, invoice financing, bank guarantee and factoring.
In July 2020, essDOCS announced today its partnership with Infosys Finacle for the automation of trade finance processes through Distributed Ledger Technology (DLT). The collaboration encompassed the integration of essDOCS' CargoDocs DocEx solution with Finacle's blockchain-based trade finance solution Finacle Trade Connect, for select use-cases.
Traydstream, a FinTech company which undertakes trade document scrutiny using artificial intelligence (AI), announced the signing of a joint partnership agreement in May 2020 with Infosys Finacle.
Copyright @ 2020 IBS Business Intelligence